06 Jul 2018
Upholstered Dog Beds
Custom beds for each of my dogs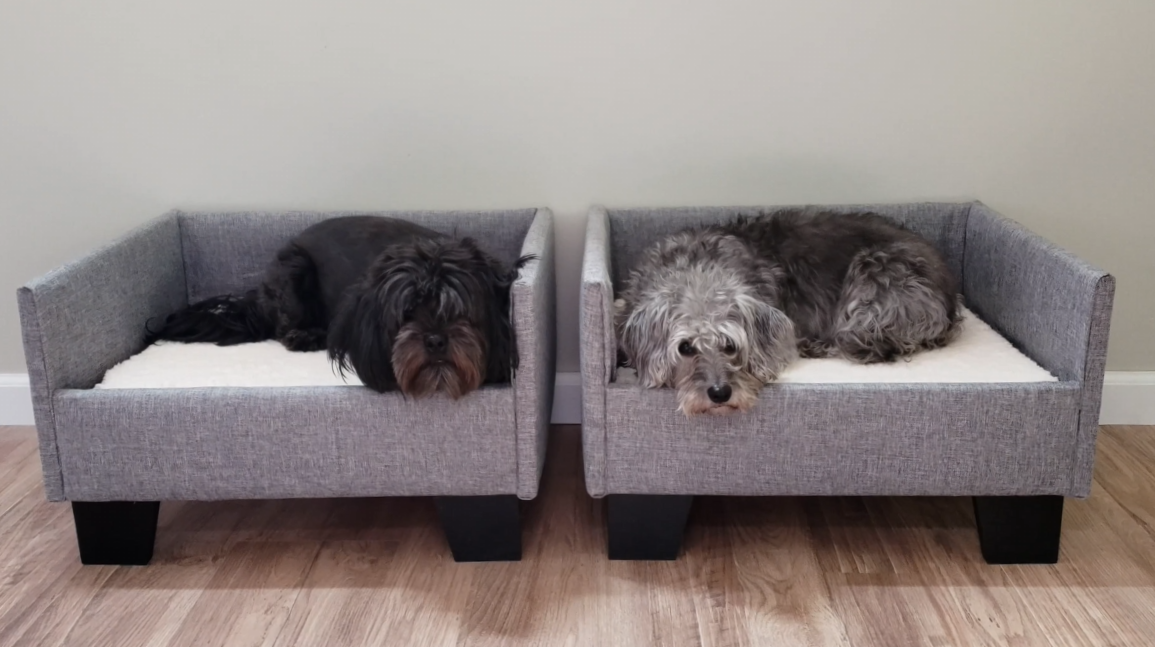 Cheap and easy to build dog beds. They have a modern/contemporary look. Can be built to match any existing furniture textures and colors.
Parts List
Scrap hardwood for legs
Few sheets of chip board (sold as shelves)
Some thin batting
Fabric/Linen Curtains
Black Paint
Iron Angles
To make the process easier I upholstered each piece first, then used the iron angle to attach them all together. Use clamps to keep everything at 90 degrees. To stiffen the frame I attached a solid sheet of 1/4 MDF to the base. This will prevent the mattress from sagging and add most of the structural support.
Build Video
<iframe width="560" height="349" src="" frameborder="0" allow="autoplay; encrypted-media" allowfullscreen></iframe>